If your campaign link builder has dropdown input parameters, you will need to add new ones frequently.
Regular users can request new dropdown values from admin users, whilst admin users can add them on the Track>Edit dropdowns page themselves. Only admins can add new options to ensure the data is readable and accurate.
(Regular users) To request a new dropdown value from admins:
1. In the left hand navbar, click on Track>Create links
2. Either click on 'Request a new [parameter name] +' in the dropdown option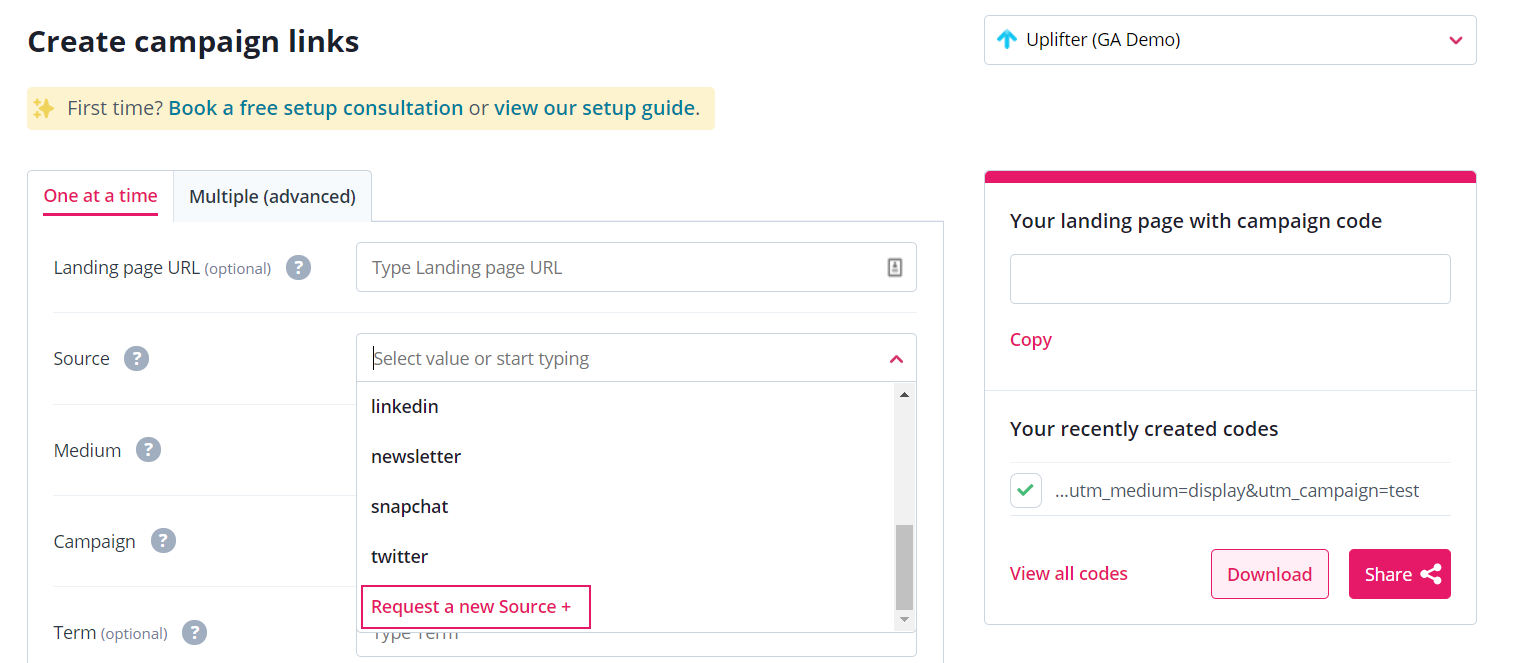 OR click on 'Request value' button in the Request additional value(s) box at the bottom of the page
3. In the modal, select the parameter name and then type the new names you want to be added
4. (Optional) Add a note to the sender. Admins will read this in the email to understand the request
5. Click 'Request value' to send the request to admin users
An admin user will have to review it and add it to Uplifter before it becomes available in Track>Create. If no one is responding promptly (within 24hours) to your requests, email support@uplifter.ai.
To add a requested dropdown (admins only):
1. In the left hand navbar, click on Track>Edit dropdowns
2. Click on the parameter you wish to add a new dropdown value to
3. In the table next to dropdown name, click 'Add'
4. At the top of the table, type the dropdown name, as you wish it to be seen in the dropdown in Uplifter

5. Type the dropdown code, as you wish it to be displayed in the campaign code
Pro tip: Keep campaign codes lower case, no spaces or special characters.
6. Click on the 'Confirm' button