Businesses spend a lot of time and effort marketing to customers via email and it's frequently listed as one of the most important marketing channels. Wouldn't it be nice to measure how much of that activity leads directly to clickthrough's to your website? With our email tab you can track campaign links with UTMs and CIDs to compare which emails are driving traffic and which aren't.
How to track email links quickly in Uplifter
1. Login to your email platform and copy the raw HTML code of the email you want to track:
2. Login to Uplifter and go to the Track>Create links page
3. Click on the 'Email' tab
4. In the top box, paste (ctrl+p) your email html code
5. Select the parameter you want to be added to your links (you can change individual links later)
6. Click 'Replace links' button
7. Uncheck any links you don't want to add UTMs too (links to websites you don't own)
8. Change any parameters you want for specific links
9. Click 'Create campaign links'
10. Click 'copy' button to copy the new raw HTML code back into your email platform
Saving email link parameter defaults to save time (admins only)
Make email links faster by saving always used parameters like medium='email' or source='pardot'
1. Login and navigate to Track>Edit Parameters
2. Click to expand the parameter you want to create an email default
3. In the 'Email default' select a dropdown or enter text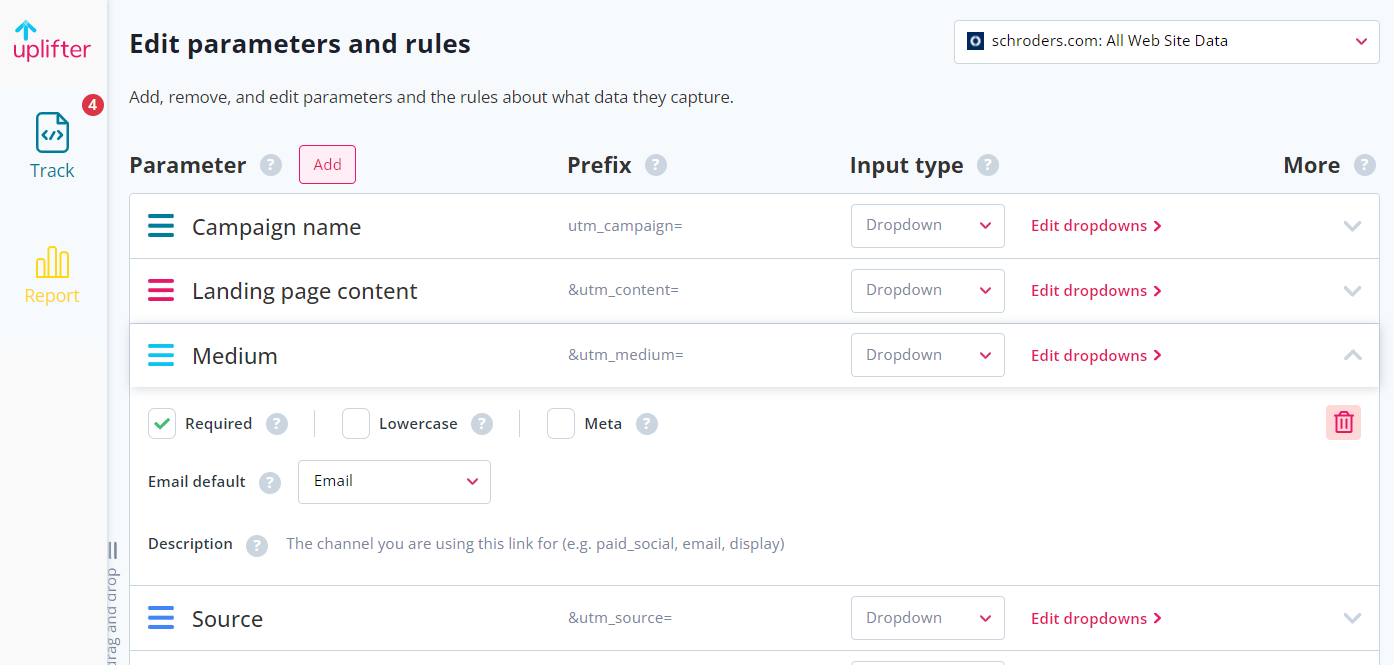 How to only find and replace links to certain domains in email links
Some email links to certain domains do not need to be tracked. Rather than individually deselecting them in Track>Create links, you can set up a default domain where only links containing this domain will be found and replaced.
1. Login and navigate to Track>Edit Parameters
2. Scroll down to 'Advanced rules' and expand 'Advanced options'
3. Check the box 'Only replace email links which contain:'
4. Enter which domains you would like Uplifter to auto find and replace when using the Track>Create links links 'Email' tab

How to copy original html code from Salesforce Pardot
1. Login and click 'Pardot Email' tab
2. Click on the name of the email you want to track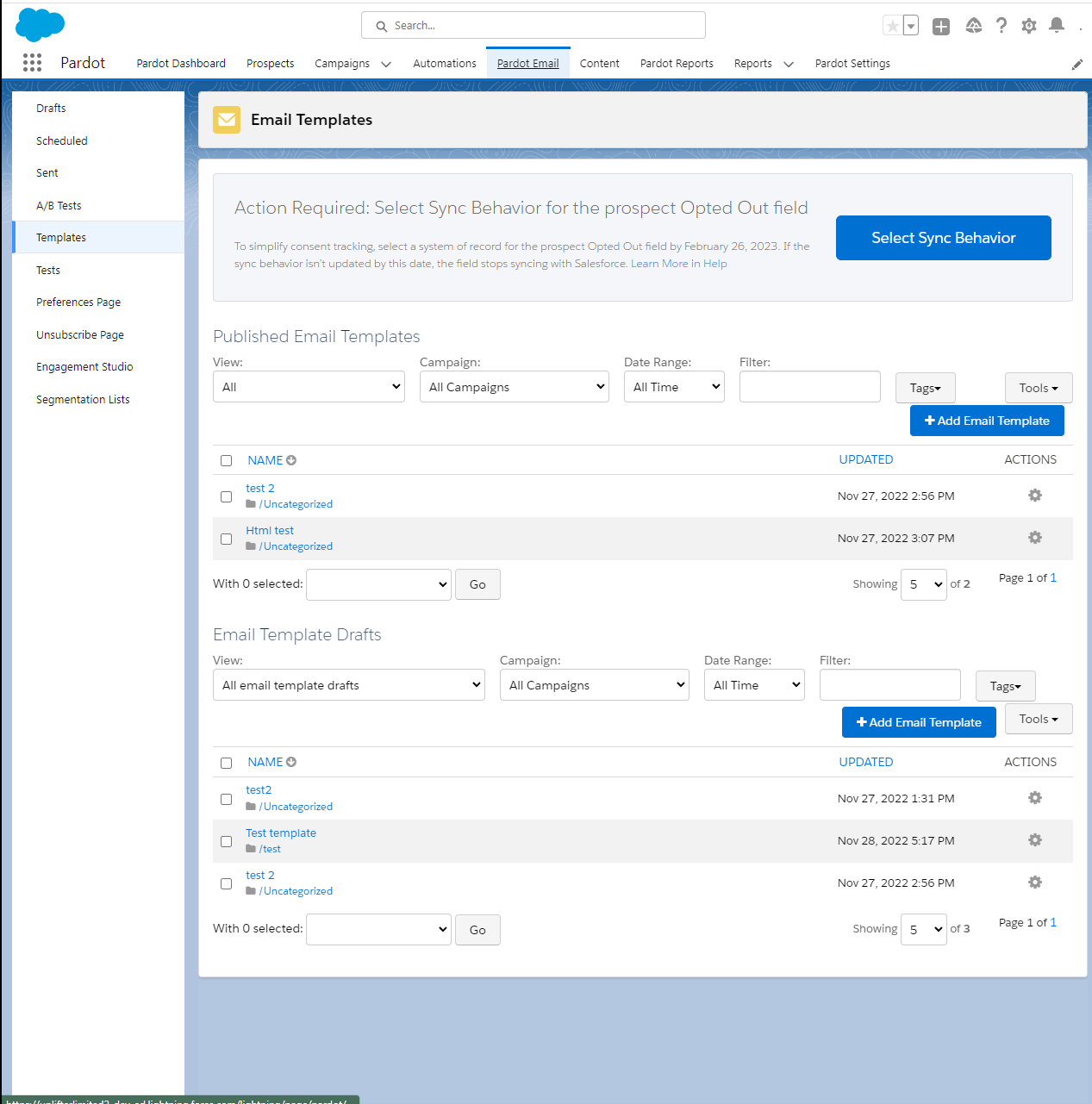 3. Click on 'Edit email template' button

4. Click on the 'Building' tab, then 'HTML' tab
5. Click anywhere in the code and press ctrl+a to select the code
6. Press ctrl + c to copy all the html code