If your campaign link builder has dropdown input parameters, you may need to add new ones frequently.
Regular users can request new dropdown names and values from admin users, who can then approve them with ease.
Regular users: Request a new dropdown name/value
1. On the Track>Create links page, select the dropdown box of the parameter where you want to add the new option
2. At the bottom of the dropdown, click the option to request a new value. You can also do this from the 'Request additional value(s)' section at the bottom of the page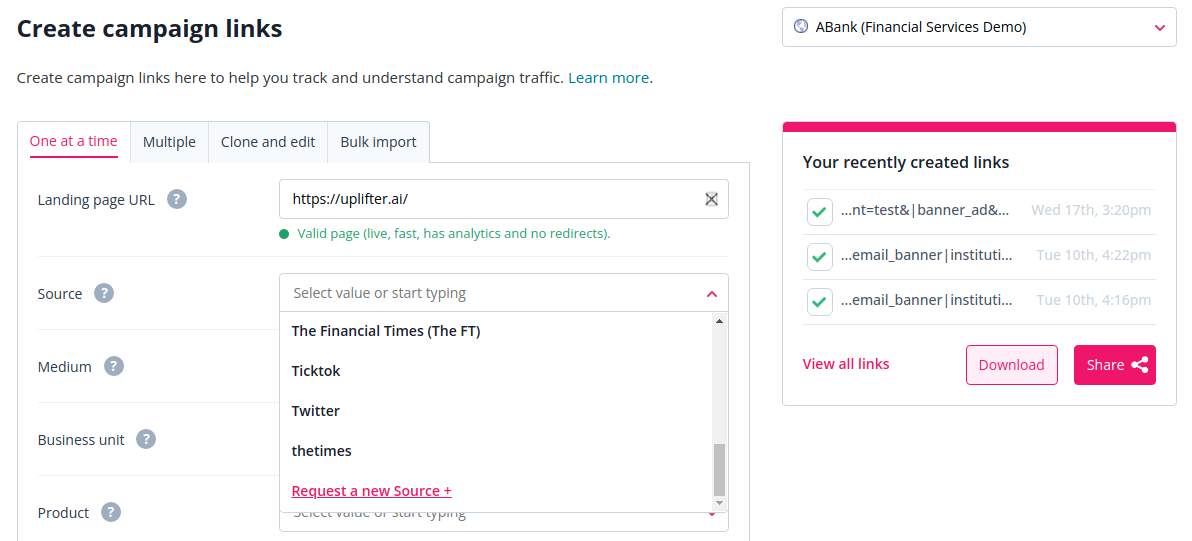 3. Within the modal, add the values you require and optionally provide a reason. You can add multiple values if needed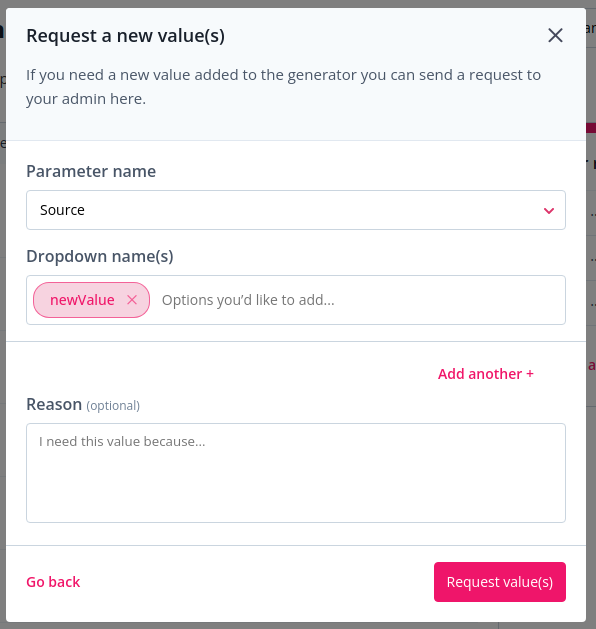 Once you click 'Request value(s)', an email will be sent to your account's admin user, detailing your request.
If you don't receive a response or the value is not approved, you can also reach out to Uplifter support at support@uplifter.ai.
Admin users: Reviewing dropdown requests
When a request for a new value is made, you should receive an email describing it: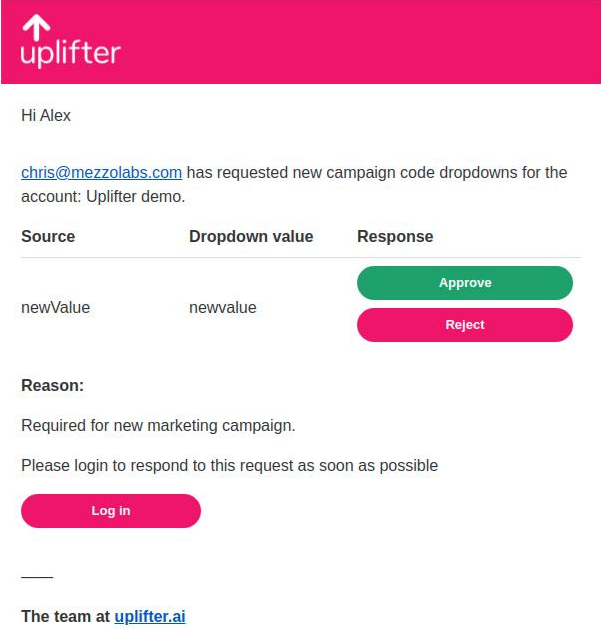 In your account, you should have a notification next to the 'Track' module, showing how many requests need your approval.
1. Go to the Track>Edit dropdowns page to view the requests - they'll be listed at the top:


2. On approval or rejection, you have the option of writing a message to the requester, which will be sent to their inbox
The new value will then appear in the list of options for the given parameter. All users will have access to it for all future campaigns.
Need more help? You can reach us at support@uplifter.ai.